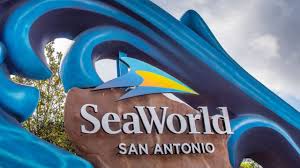 On Saturday, May 20th, East Central High School Band & Color Guard will go to SeaWorld San Antonio for their Spring Band Trip. Students will be performing for a public audience. (Event Itinerary will be sent via Communications)
We would love to have all our students attend this event together, and have come up with a couple of payment options.
Total cost per student will be $20.00* which includes admission, snack voucher, meal and beverage cup.
Payment due date – $20.00 per Student due Wednesday, February 1st.
*Band Booster Fundraisers have helped to reduce the cost from $60 a student to $20. Please continue to support our fundraisers to help keep costs to a minimum for families.
If you are interested in attending, and need to sign up, please connect with Mr. Garza.
Want to sponsor admission for a student? Click here to Donate. Select: Band and Color Guard Spring Trip from dropdown list